This is the first in a series of posts I'm writing to shed light on the often mysterious (and seldom exposed) process of remodeling a home. My wife and I recently bought a place in my hometown, Mercer Island, and we're in the middle of our project now! I hope these posts will prove useful to anyone considering a remodel of similar scale and will lend insight into the challenges and decisions we've faced during our project.
Websites like Houzz and Pinterest are great for inspiration, but they don't mention how long the remodel took or how much it cost. In most cases, those projects are much more expensive than anything you or I will ever take on. So on the blog, I'll share some info about costs for various aspects of the project. It's an awkward subject, but I think it's really helpful to know if you're considering remodeling and no one else is willing to talk about it. I'll also be sharing info about the finishes and fixtures we end up selecting. I can't believe the number of decisions involved in this "little" remodel!
THE HOUSE
The house we bought is 2,020 square feet with 3 beds, 1.75 baths and a lot size of 9,718. It's a very typical 1956 tract home with a 2-car garage (480 SF). We were attracted to the home's layout with the wall of windows and vaulted ceilings in the living room and family room. We were looking for a home with a second bathroom, a garage (for all the fun accessories we've acquired as new parents), and a convenient commuter location near my office and accessible to both Seattle and the Eastside.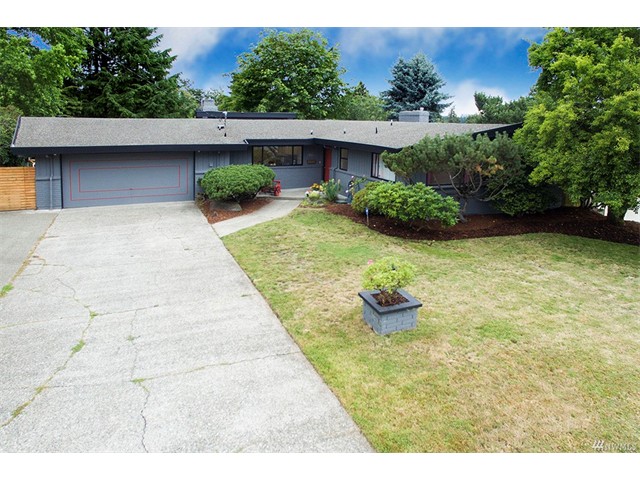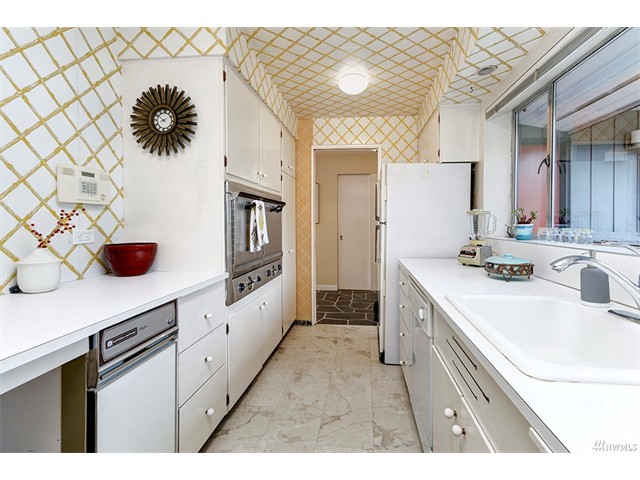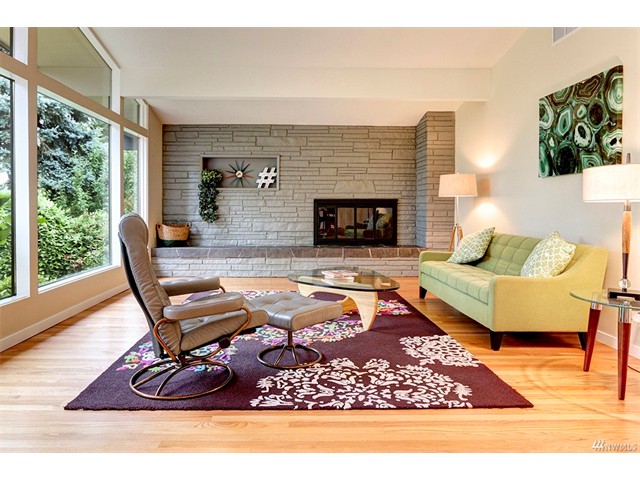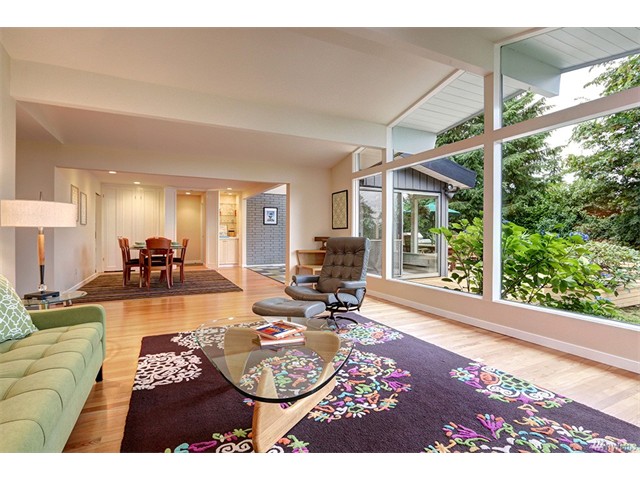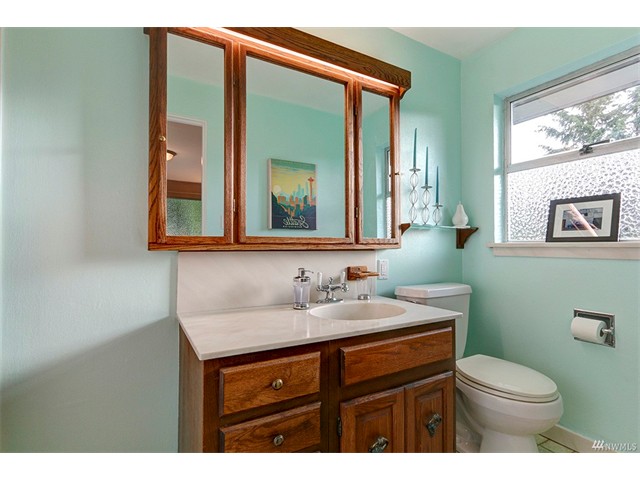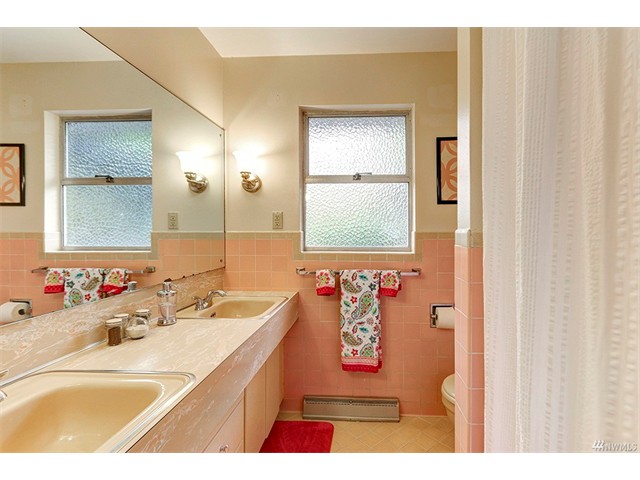 The biggest problem with the home is the original galley kitchen complete with original appliances, wallpaper everywhere and ugly, nasty linoleum. The kitchen is a full gut and needs to be opened up. The kitchen is also really narrow, so a kitchen island will have to be bumped toward the dining area to allow for two people cooking at once in the kitchen. Opening the kitchen also allows us to take advantage of southerly exposure through the kitchen window. The baths are outdated as well and, like the kitchen, are functionally obsolete.
CHOOSING A CONTRACTOR
While waiting to close on our house, we met with two contractors. First, we met with a local builder named Des Thomas whom I know personally and hired for a smaller bathroom remodel years ago. A couple of my clients have used Des as well. Des has a small company and doesn't advertise his services anywhere. He does remodels and new construction. We really liked Des from the outset. At the recommendation of a past client and a co-worker, we also met with local design-build firm, Dyna Contracting. Dyna is a full-service, soup to nuts firm that has in-house designers and architects, as well as an in-house custom metal shop.
Both contractors seemed to really understand what we wanted and they both do fantastic work. But with Dyna, we would pay a premium for in-house design, whereas with Des, we pay for each subcontractor directly. Des also doesn't charge mark up each subcontractor's work, which is a common practice in construction. Instead, he sends each bill directly to be paid by the client and charges a "contractor fee" at the end of the project that pays for his time both working on the home and managing subs. Important: he also doesn't charge for change orders.
Ultimately, we felt more comfortable with Des because we knew and trusted him. He wasn't all that different cost-wise in the initial estimates based on the scope of work we were planning, but I have a suspicion that Dyna would have cost much more once our scope grew (which it did!).
Before making a final decision, I spoke with a past client who had hired Des to do a similar project; he gave me helpful feedback about working with him along with his full endorsement.
Des thought that we could do what wanted for our desired budget if we were careful about our choice of finishes. The scope of work included:
Removing a kitchen wall
New kitchen
Two new baths
Paint the interior of the home
This plan was within the budget we had in mind and we began our planning with Des and Jeff's help.
NEXT POST: DEMO!
Demo is where you really get to know your house and find all the bumps and bruises…more on the next post!