This is the last post in a series meant to shed light on the mysterious (and seldom exposed) process of remodeling. I hope these posts are useful to you if you're considering a remodel of similar scale; I think they'll lend insight into the challenges and decisions we've faced during our project and, of course, the reward at the end.
PREVIOUS POSTS
Our project took about four months and we spent more money than we had budgeted, but we love our new home. Here are a few photos of the finished product!
KITCHEN
In the kitchen, we opened up a wall, fully gutted and started over with a new, open design including a ten-foot peninsula with room for four counter stools. This is definitely the most exciting part of the house and seems to be where everyone congregates. We used lighting fixtures from Schoolhouse Electric, cabinets from KERF Design, and (mostly) KitchenAid appliances purchased from Albert Lee.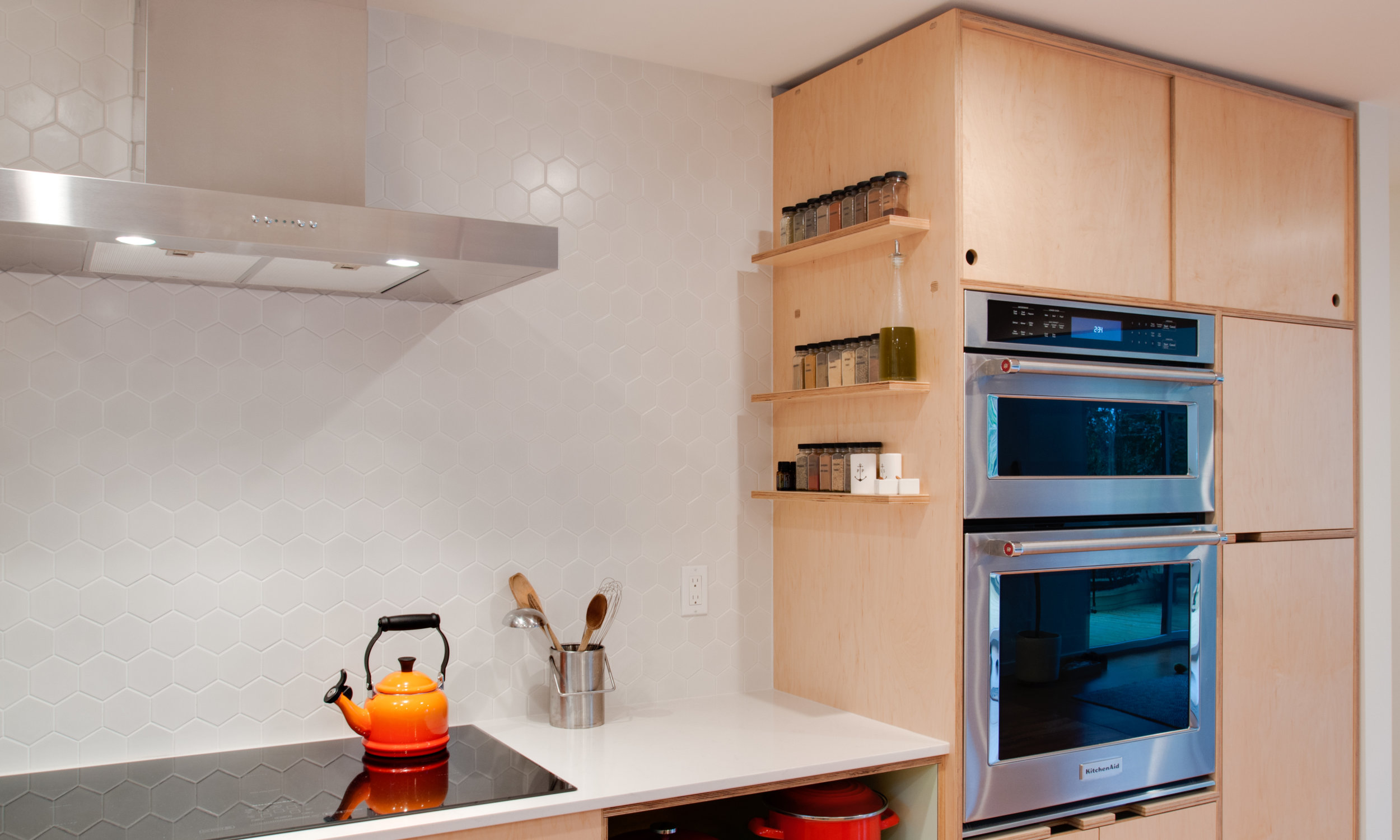 BATHROOMS
In the bathrooms, we used the same finishes for both. Our master bath was cramped (typical for the age of the house), so we moved the wall where the cabinet and toilet were by borrowing twenty inches from the guest bedroom. That twenty inches is now occupied by a new cabinet and toilet, which meant that we had to move some plumbing below. This was worth every penny. It gives the bathroom some much-needed volume and provides just enough room for the necessary cabinet depth. We replaced the old shower in its original location with 4×16″ Dal Tile Elevar in matte white. We used light grey grout everywhere in both bathrooms (white seemed too risky). For plumbing fixtures, we used Kohler and Grohe.
MISCELLANEOUS
Throughout the rest of the house, we changed out the doors for new, solid core birch doors, installed new lighting and painted every inch of the house. We kept some of the original part of the house, including the slate floors in the entry. The garage got ripped apart and drywalled / primed; our contractor even suggested a clever storage shelf to make use of the height of the garage. In the family room, we swapped out the old carpet for new wool carpet from Green Home Solutions.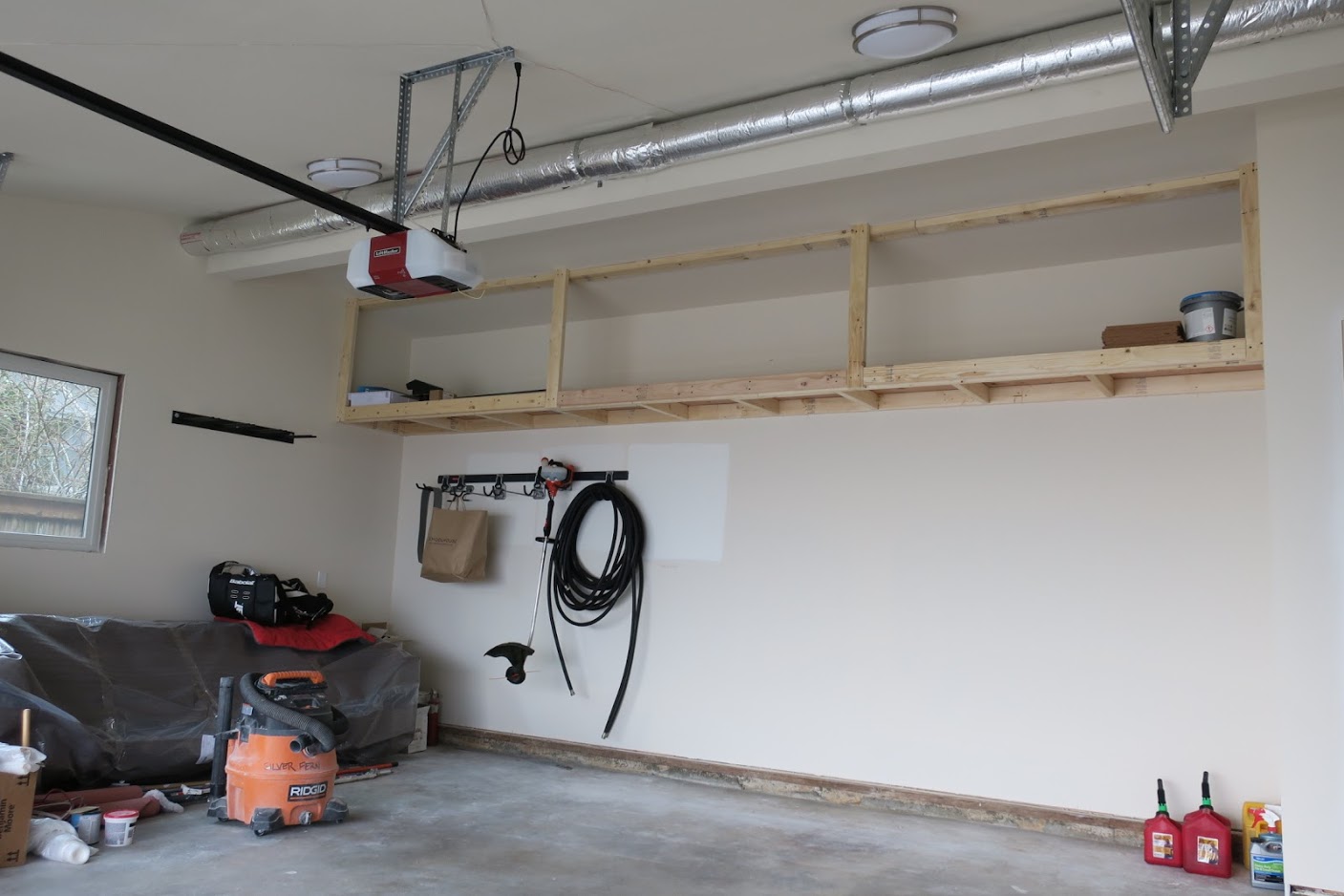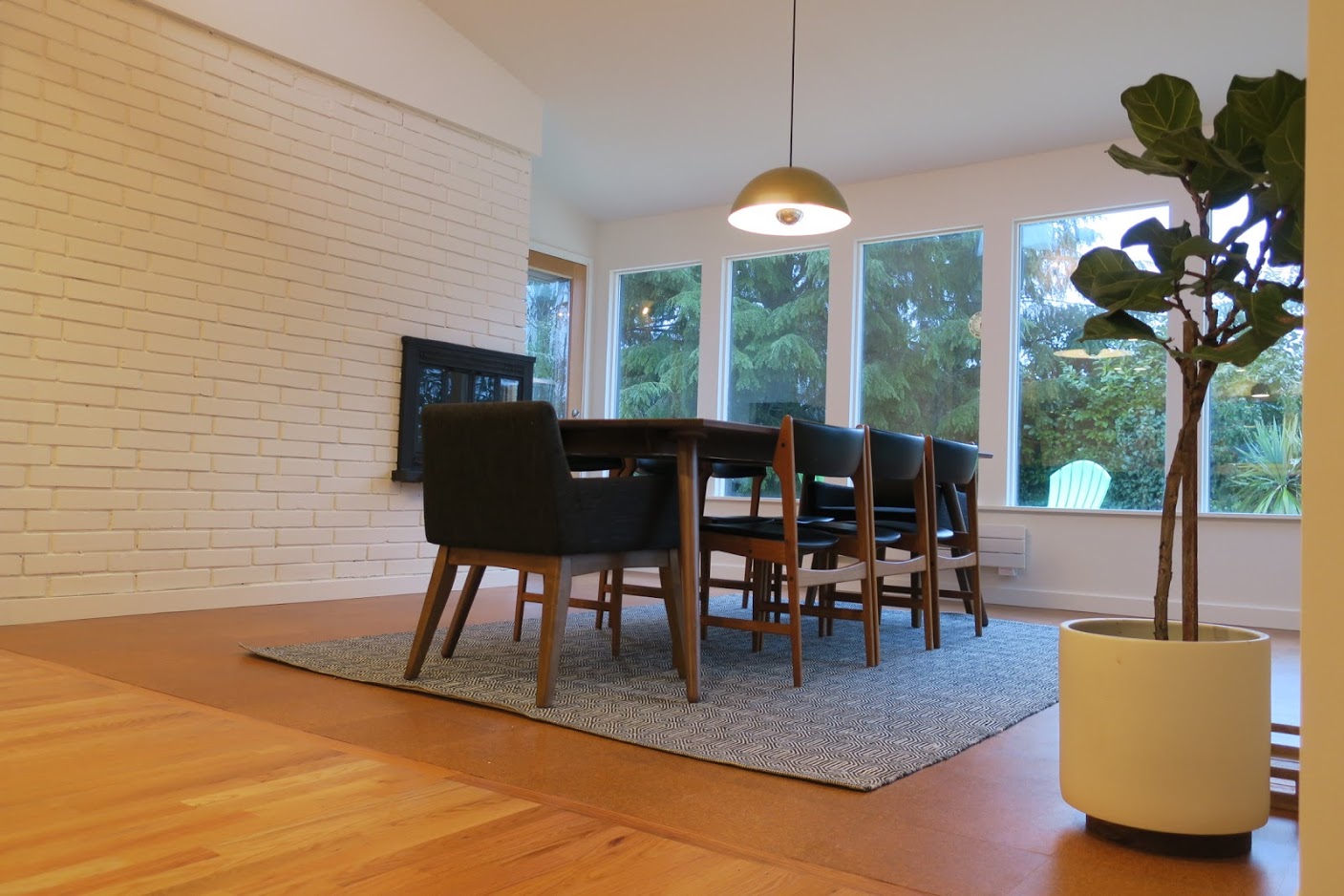 That's a wrap! If you or someone you know is considering a remodel, let me know! I'd love to share what we learned and I'd love to write about it. Thanks for reading!